Basement Wall Crack Repair
The sight of cracks forming on a basement wall is something that no homeowner wants to see. Cracks can unfortunately lead to water getting into the basement. For that reason, it's important to seek professional services if cracks are forming on your basement walls. Our technicians are available for free estimates at your convenience – call Pivotal Basement Solutions today at (309) 216-4706.
There are several things that can cause basement walls to crack, with some more serious than others. The most common type of cracks includes:
Horizontal cracks. This is an issue that calls for immediate solutions. Forming parallel to the floor, horizontal cracks form from soil pressure, which can cause basement wall bowing too.
Diagonal cracks. These run from the top of basement walls toward the floor. Like horizontal cracks, they are the result of external pressure. Other diagonal cracks may form due to foundation settlement or from concrete shrinking from loss of moisture.
Vertical cracks. Shrinking materials or moving walls can lead to vertical cracks. They are a problem when they occur along with additional cracks.
Cracks in the foundation floor are another problem that often results from cement shrinkage.

Schedule a free estimate now at (309) 216-4706 for basement wall crack repair!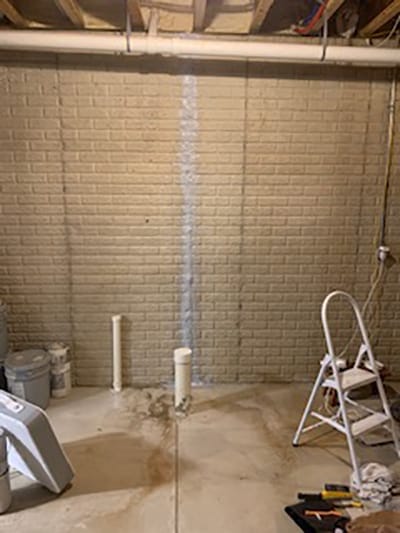 Floor cracks that are cause for concern are those that lead to displacement at the site of the cracks. Note that foundation floor cracks are often a sign of water pressure from drain tiles or failing sump pumps.
Basement wall cracks develop over time and may not draw the notice of the homeowner right away. It's when leaks start to occur when most people will realize that there are cracks forming. The good news is that we have effective basement wall crack repair techniques that can reinforce your basement.
What Make Us Your #1 Solution